Philippa Coulthard

Biographical
Full Name

Philippa Anne Coulthard

Gender

Female

Date of Birth

25 November 1992 (age 21)

Place of Birth

Australia

Height

5'7"

Eye Color

Brown

Hair Color

Blond

Occupation

Actress

Website
Role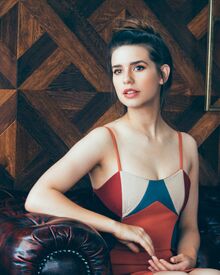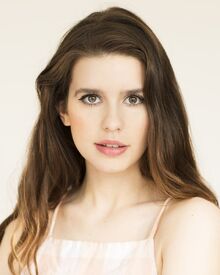 Philippa Anne Coulthard portrays Amber Mitchell. She has been performing since age four, when she started taking dance classes at Promenade Dance School. Philippa is trained in singing, acting, and many styles of dance, including ballet, contemporary, and jazz. Her breakthrough came when she was cast as Jorjie Turner in the Dr. Who spin-off series, K9. While studying at the Hillbrook Anglican School in Brisbane, Philippa landed the role of Amber, the local surfer who shows Kiki and Zoey the ropes, on Alien Surf Girls.
Fun facts
Edit
How do you see yourself? I am ambitious, imaginative and caring.
What makes you happy? My dogs, good food and music
Your favorite food: Vegetarian - preferably in the Italian way
Your favorite drink: Banana Smoothie and Chocolate Shake
Your favorite subject in school: History and Art
Your favorite color: red
Your favorite animal: monkey